model photography - good evening from misti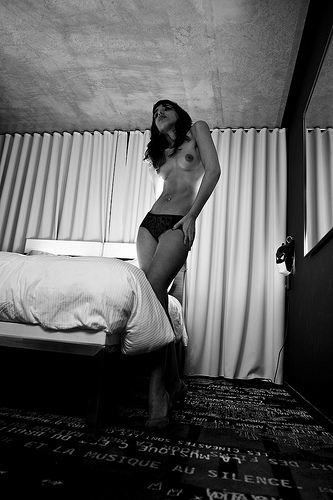 it nearly has been a year since leweb09 and my shooting with misti and it was only at photokina that I rediscovered the not yet uploaded phtoos of misti and one in particular hit me.
this certainly is my most favorite photo of the shoot by now.
I will upload some more in the coming days.
---
strobist info:
is one bare sb-900 behind misti on the bed, facing her. and one sb900 through a lastolite ezybox from camera left on torso height.